Our Team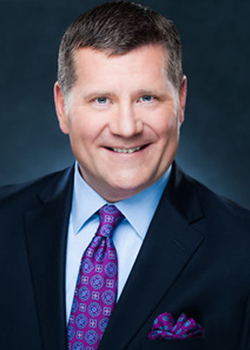 Timothy Batanian
Financial Advisor
Tim joined New York Life as an agent in 1991 and specializes in holistic financial planning. Tim is committed to helping his clients with risk management, wealth accumulation, and asset protection, while managing income and sharing income tax strategies. As a Member Agent of The Nautilus Group®, a service of New York Life Insurance Company, Tim has access to an exclusive, advanced planning resource for estate conservation and business continuation strategies. Tim is also an Investment Advisor Representative with Eagle Strategies, LLC, allowing him to provide financial planning services. Tim has been recognized for high levels of production including as a member of New York Life's Chairman's Council in 2022 and the insurance industry's Million Dollar Round Table Top of the Table recognition for 2021.
Tim is a graduate of Hillsdale College with a Bachelor of Arts Degree in Business Marketing and Psychology. During his time at Hillsdale College, he played football and was a member of the 1985 National Championship Team. Tim is married to his high school sweetheart, Laura, and they have 4 children, Lucas, Max, Zach, and Sarah.
The Million Dollar Round Table is recognized globally as the standard of excellence for life insurance sales performance in the insurance and financial services industry. Council is an annual company recognition program based on agent production from July 1 – June 30.
Awards and Accolades
New York Life Agent
Rookie of the Year 1991 - Tacoma General Office, New York Life
Associate of the Year 1992
Tacoma General Office Agent of the Year: 2013, 2014, 2015, 2017, 2018, 2019, 2020
Named Tacoma General Office Agent of the Year Emeritus 2021
Pacific Zone 1st Vice President 2019
New York Life Managing Partner
Managing Partner Tacoma General Office 2001-2013
View from the Top
Managers Round Table Qualifier
MDRT
Court of the Table: 2015 to 2020
Top of the Table: 2015, 2019, 2020, 2021
Hillsdale College, Hillsdale, Michigan
Honor student, BA Marketing and Psychology
Student Athlete – Football

National Champions 1985
Team Captain
All league, conference, American (honorable mention) recognition
St. Francis High School, Toledo, Ohio
Honor student
3 sport athlete football, wrestling, baseball

Football Ohio State Champions 1984
Team Captain
All league, conference and state recognition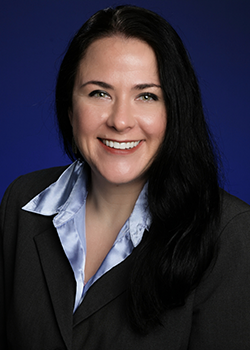 Jill Boyd
Executive Operations Manager
Jill Boyd is the Executive Operations Manager for Batanian Financial Group. She works with high net worth clients and corporate executives assisting in facilitating portfolio analysis, estate and generational planning, accounting as well as property and data base management.
For over a decade Jill has utilized her core values of integrity, professionalism, and aptitude in the financial and hospitality industries to demonstrate an effective blend of proficiency and customer service that, along with a winning team, has enabled the Batanian Financial Group to serve its clients and community in a manner befitting the group's mission and ethical guidelines.
Jill joined the Batanian Financial Group family in 2018 and is a significant asset to the team in facilitating the organization's success. Reflecting her continued strive for improvement, Jill holds her Life & Disability license and SIE certification and is currently furthering her education through work related studies.
A Tacoma native, Jill attended the Annie Wright School and ultimately Eastern Washington University where, through her work ethic and perseverance, she earned a Bachelor of Arts Degree in Finance. On her down time, Jill enjoys spending time with her husband, friends and family, feeding her hunger for world travel, gardening and relaxing with a good book.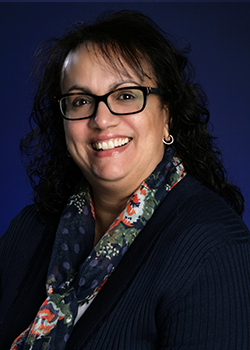 Yvonne Gonzalez
Director of Operations
Yvonne joined the Batanian Financial Group in May of 2018. She quickly established herself as a very valuable team member with rare dedication. Her hard work and high standards were recognized and in under two years as an Administrative Assistant was promoted to Office Manager and most recently to Director of Operations. She over sees the office processes and procedures and directs the team effort to provide excellent policy service to our clients.
Although Yvonne was new to the insurance industry, she has shown herself to be a quick study and continues to learn and adapt with grace. During her time at Batanian Financial Group she has developed excellent working knowledge of the financial and insurance industries. Yvonne has a great rapport with our clientele and staff members alike.
A transplant from the San Francisco Bay area, Yvonne now calls Fircrest her home. Yvonne's background includes working as a Lead Marketing Resource Manager for eBay and in Product Management and Client Services Manager at Apple. Yvonne diligently serves our valued clients with enthusiasm and integrity making her a great fit for Batanian Financial Group. In her spare time Yvonne likes watching movies and tv shows, reading, spending time with friends and family, napping, and exploring her new home, Washington.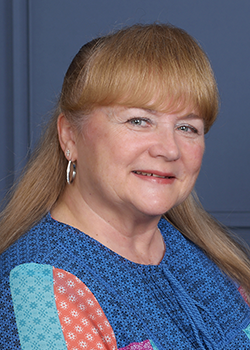 Teresa Douglas
Administrative Assistant
Teresa joined Batanian Financial Group in April, 2021; bringing with her over 25 successful years of experience as an Administrative Assistant. Her higher education covers a wide range of business & art related topics; including contract and project management. She now serves Agent, Timothy Batanian as an assistant and joyfully makes herself available for other co-workers as needed. Being highly customer friendly, Teresa schedules most of the endless & detailed appointments for Tim as well as serving as a receptionist answering incoming calls; screening them & passing them along or responding to them herself. She is also responsible for preparing a variety of documents servicing clients with updated personal information or other changes on their accounts. Teresa is a quick learner and has settled into her work with professionalism and confidence. She has taken additional educational steps in the insurance industry that has given her the ability to work in an advanced capacity as a Licensed Servicing Assistant as well.
When not engaging in this line of business, Teresa delights in being a homemaker & involved with a myriad of activities along with her husband, children & grandchildren. Other interests & hobbies keeping her plenty busy include church functions, reading & writing, arts & crafts, cooking & sewing, gardening, pet care, and many other outdoor pleasures, like road trips to wherever!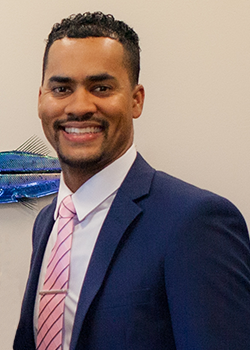 Ricky Persaud
Agent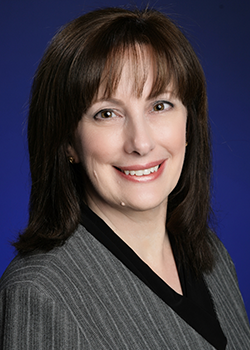 Laura Batanian
Administrative Assistant
Tim and his wife Laura met during their high school years in Toledo Ohio. Laura has most recently been with New York Life since February 2018. She had previously worked with Tim for a few years in the early 1990's. During that time she also worked as a pharmacist, graduating in 1990 with a BS in Pharmacy degree from the University of Toledo. Beginning in 1998 she spent the next 20 years raising their 4 children and staying active with family activities and volunteering.
Laura's primary responsibilities include policy service work and marketing as well as helping prepare agent Batanian for his weekly appointments. In addition, she handles contracting and licensing. She is in the office part-time and helps the team in any way she can, excited to be back working with Tim and serving the clients of Batanian Financial Group.
In her free time Laura enjoys spending time with Tim and their children. She loves animals, the outdoors, and hiking in the beautiful Pacific Northwest.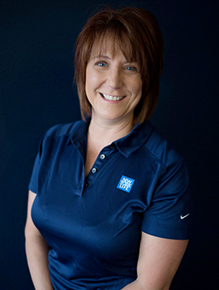 Susan Napiontek
Administrative Assistant
Susan was born and raised in Olympia, WA, moving to Montesano when she married her late husband Gregg, who passed away in 2007 from Young Onset Parkinson's Disease. She and Gregg raised two children, Alyssa, and Kyle. In 2014 Susan married her husband Rick, extending her family to five children and six grandchildren. Susan is semi-retired working two days a week as her Church's Secretary/Treasurer, maintaining BFG's financial books, and spending the remainder of her time working in their workshop. When not working or getting covered in cedar/alder dust, Susan enjoys playing with the grandchildren, camping, traveling and following the World of Outlaw Sprint Car circuit.
Susan joined New York Life in 2008, working for another agent's office in Montesano. She continued to work for NYL when Tim took over the Montesano office, working three days a week until the office was moved to Gig Harbor. Susan maintains the practices financial books: preparing payroll, accounts receivable, accounts payable, as well as preparing financial reports and statements.