Our Team
Timothy Batanian
Financial Advisor
Tim joined New York Life as an agent in 1991 and specializes in holistic financial planning. Tim is committed to helping his clients with risk management, wealth accumulation, and asset protection, while managing income and taxes. As a member agent of The Nautilus Group®, a service of New York Life Insurance Company, Tim has access to an exclusive, advanced planning resources for estate conservation and business continuation strategies. Tim is also an Investment Advisor Representative with Eagle Strategies, LLC, allowing him to provide financial planning services. Tim is a member of New York Life's Chairman's Council, The Million Dollar Round Table as well as Top of the Table.
Tim is a graduate of Hillsdale College with a Bachelor of Arts Degree in Business Marketing and Psychology. During his time at Hillsdale College, he played football and was a member of the 1985 National Championship Team. Tim is married to his high school sweetheart, Laura, and they have 4 children, Lucas, Max, Zach, and Sarah.
The Million Dollar Round Table is recognized globally as the standard of excellence for life insurance sales performance in the insurance and financial services industry.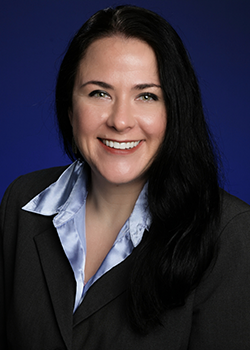 Jill Nowogroski
Office Manager
Jill joined the Batanian Financial Group family in April of 2018 where she manages the process of new business accounts, continuous operations of the Batanian location, and provides proven leadership and support to the Batanian Financial Group team. Utilizing her core values of integrity, professionalism, and growth to the Batanian team, Jill leverages her extensive background in the securities and hospitality industry to demonstrate an effective blend of proficiency and customer service that, along with a winning team, has enabled the Batanian Financial Group to serve it's customers and community in a manner befitting the group's mission and ethical guidelines. In accordance with her continued strive for improvement, Jill is currently working towards earning her life and securities licenses to better support the Batanian Financial Group with its continued success and expansion.
A Tacoma native, Jill attended the Annie Wright School and ultimately Eastern Washington University where, through her work ethic and perseverance, she earned a Bachelor of Arts Degree in Finance. She is excited to be back in the area near friends and family after spending 7 years working in Sun Valley, Idaho, and with the opportunity to work with Tim and assist the entire Batanian Financial Group team with its continued success.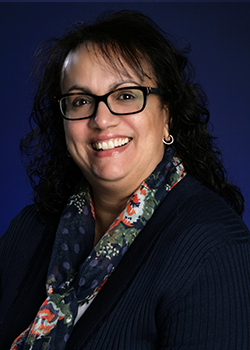 Yvonne Gonzalez
Administrative Assistant
Yvonne joined the Batanian Financial Group family in May of 2018 where she assists in policy service work and the care and maintenance of client files. She also aids Agent Batanian in scheduling and prepares him to implement his various duties and appointments for the continued success of Batanian Financial Group and the customers it serves.
A recent transplant from the San Francisco Bay area in California, Yvonne now calls Gig Harbor home so that she may enjoy nearby family. Having a background in advertising sales account management in publishing, a lead Marketing Resource Manager at eBay, and Project Management and Client Services Manager at Apple, Yvonne diligently and joyfully serves our valued clients with enthusiasm and integrity making her a great fit for Batanian Financial Group.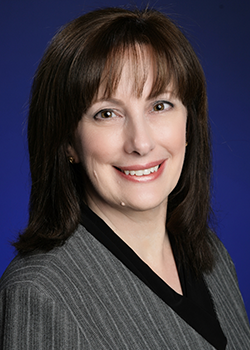 Laura Batanian
Administrative Assistant
Tim and his wife Laura met during their high school years in Toledo Ohio. Laura has most recently been with New York Life since February 2018. She had previously worked with Tim for a few years in the early 1990's. During that time she also worked as a pharmacist, graduating from the University of Toledo. Beginning in 1998 she spent the next 20 years raising their 4 children and staying active with family activities and volunteering.
Laura's primary responsibilities include policy service work and marketing as well as helping prepare Agent Batanian for his weekly appointments. In addition to overall customer service, Laura also maintains the practices financial books, prepares payroll, accounts receivable, accounts payable, as well as all financial reports. Laura is excited to be back working with Tim and serving the clients of Batanian Financial Group.
In her free time Laura enjoys spending time with Tim and their children. She loves animals, the outdoors, and hiking in the beautiful Pacific Northwest.